"Shawn was a highly engaging speaker at our CEO, Operations and CFO Roundtable events, providing fresh and pragmatic ideas that our members could apply in their organizations."
– Tamela Blalock, Director Membership Services, National Association of Wholesalers
"Shawn's talk on Empowering Employees in support of Growing Your Business was both practical and insightful. Attendees of our conference have shared positive feedback about their learnings and how they are applying in their workplace. I would highly recommend Shawn as a speaker."
– Devon Girard, Director of Marketing, Park Place Financial
"Shawn presented to our dealer network at our recent conference, and our dealers were very impressed. Shawn engaged the audience – keeping their attention and interest – while educating them on a number of great selling tactics."
– Jeremy Calhoun, President, Calhoun Super Structure Ltd.
"Shawn spoke at our conference and his talk on Engaging Multiple Generations in the Workplace was very well received by our attendees. His stories and examples were relevant and connected with the needs of our attendees. I'd highly recommend Shawn as a speaker at your next conference."
– April Jackman, Agriculture Manufacturers of Canada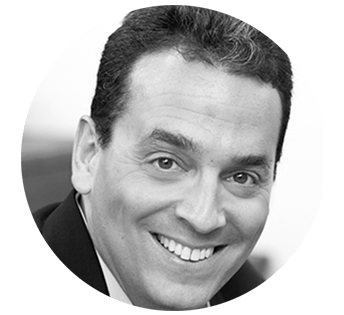 "Yes, organizations need strong leaders, but you can't stop there. Each and every employee should be given the power to make the operation the best it can be. [Shawn's book] OPERATIONAL EMPOWERMENT will be your guide to charging up the power of your people."
Daniel H. Pink, author of DRIVE and TO SELL IS HUMAN
A testimonial provided by Janice Ruddock, Executive Director of the Canadian Center for Family Business.
A video testimonial provided by Paul Ouimette from NeoNet after delivering a virtual keynote speech for their annual general meeting.
"In my opinion Shawn more than delivered on our expectations and gave many of our delegates a lot to think about as it pertains to improving the performance of their business with and through their employees."
– Scott Geffros, Assistant General Manager, Canadian Wood Pallet and Container Association
Shawn's presentation "Empowering Employees to Create a Dynamic Safety Culture" was engaging and made the audience think.
– Paul E. Edler, Sr. Health and Safety Consultant, Zenith Insurance Company
"Shawn spoke my four TEC groups earning solid evaluations and giving virtually every member at least one concrete take-away that could be implemented immediately."
– Paul Martin, Chair, TEC Canada
"Shawn's workshop on identifying and capitalizing on customer value was provocative and valuable, helping our team to generate new ideas to improve our customer relationships."
– Jo Bouchard, Vice President of Business Development, Canadian Management Center
"I heard Shawn speak at the Trillium Summer Summit and his talk was on point for helping association leaders grow their members and donors."
Gerald Bramm, President

Bramm Research Inc. 
Testimonials Speak Volumes.
To contact Shawn, click on the link above or send an email to support (at) shawncasemore (dot) com.