Who Am I

?
What can I tell you about Shawn? During the past 15 years I've traveled across North America working with business owners and leaders to accelerate their sales. I've worked with CEOs, Presidents, Executives, Marketing teams, Sales teams, Sales Reps, and Customer Service. Always with a focus to introduce a systematic approach to accelerating sales results.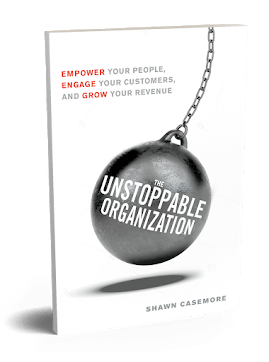 Want to learn more? You can read about the work I've done in my latest book, "The Unstoppable Organization." My experiences have lead me to speak virtually and in-person, to large groups at conferences and to CEO peer groups. All of my talks revolve around building the structure and systems to accelerate sales.
My Career Path

.
I first became an entrepreneur at the ripe age of 11. Much of my time was spent going door to door selling my services for lawn care, snow removal, and yard maintenance.
That's right, I was knocking on doors at the ripe age of 11!
At the age of 14 I began working in a grocery store where I remained for seven years. This experience placed me on a path of understanding how to find, serve and support customers.
Before entering consulting in 2009, I led teams and organizations in various organizations. My experience was broad having worked in automotive, electronics, distribution, power generation, retail, and not-for-profit. Roles ranged from Sales to Operations, and even President.
During my consulting career, I've had the good fortunate to work with several recognizable organizations. My clients have included CN Rail, Pepsi Co., Bank of Montreal, Ernest and Young, and Tim Hortons just to name a few.
Although my work applies to businesses of all sizes, my passion is in helping business owners and executives in small to medium sized businesses. Working with leaders who have a desire to create accelerated sales growth allowing them to sleep peacefully at night.
Why do I do what I do

.
First and foremost, I'm a dedicated father of two boys and fortunate to have married the love of my life, Julie. Being an entrepreneur myself, I own and am involved in several businesses. I've found these experiences help me to relate to and understand the challenges that many of my clients face.
Despite a hectic schedule, I enjoy spending time with my wife and our two boys in a small town two hours north of Toronto, Canada. Something you might not guess about me? Well, I'm a long-time fitness fanatic, having competed in and won my first Masters Physique Competition in 2019.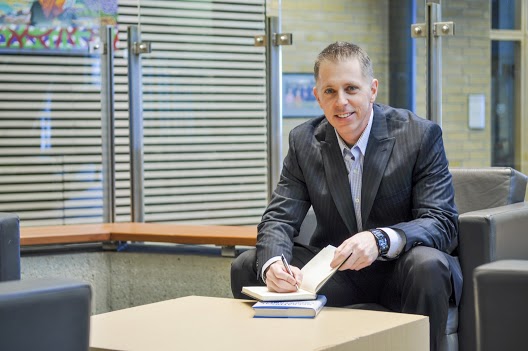 Let's Accelerate Your Sales Starting Right Now.
To contact us use the button above or email info (at) shawncasemore (dot) com.