If you want to sell more, you'll need to identify B2B lead generation strategies that work.
The problem is that selling B2B in today's market requires that we take a strategic approach to lead generation rather than a shotgun approach.
The simple question of what lead generation strategies work has become increasingly difficult to answer as there are many possible options.
The best lead generation channels often include a blend of inbound and outbound strategies.
The best mix is determined by where your ideal buyers spend their time.
So unlike the old days of "dial for dollars," there are so many options today to generate leads; choosing the right one for your business is likely to be your biggest challenge.
Let's explore these strategies and help you sell more, faster.
B2B Lead Generation Strategies: What Are They & Why Are They Unique?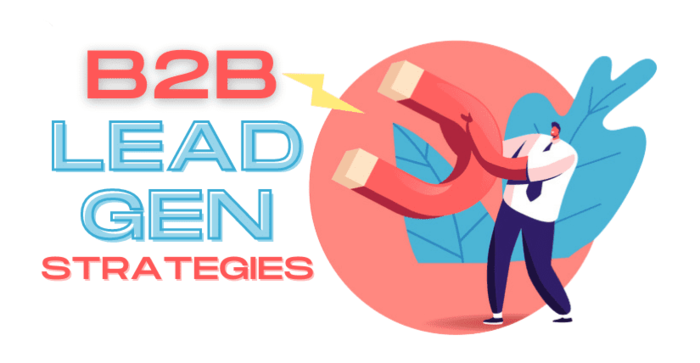 B2B lead generation is short for business-to-business lead generation.
The strategies for developing leads in B2B are different from those of B2C (business-to-consumer) because the former focuses on selling direct to businesses. In B2B, the decision-making process is often more complex, with more stakeholders involved.
B2B leads are generated primarily from activities of three different groups, which can vary depending on the size and structure of a company.
Marketing supports lead development through online and offline sources. These can include SEO, Social Media, and print campaigns for trade shows and exhibits.
Sale's primary role in generating leads is often targeted outreach campaigns by phone, email, or social media.
Business development often employs similar strategies to sales, incorporating a broader outreach to new territories and regions, spending considerable time visiting new areas to identify opportunities.
Regardless of who is generating the leads, there are some B2B lead generation tips you'll need to be clear on.
Know Your Target Audience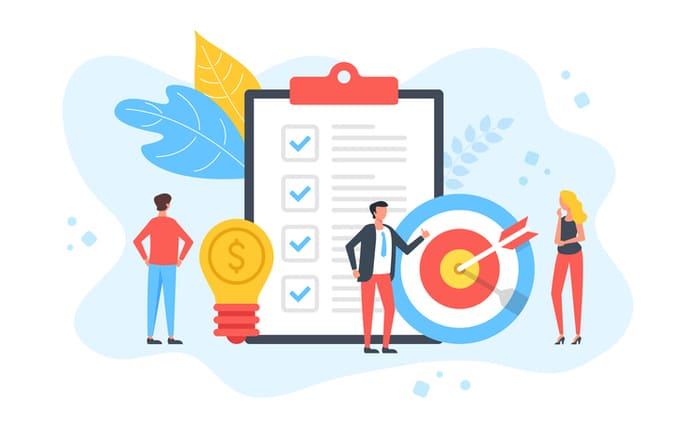 The most critical strategy for developing leads is to clarify who your ideal buyers are.
Knowing your target audience, which I refer to as identifying your "ideal buyer," starts when you get crystal clear on who is ideal for your product or service.
Some questions to consider when identifying your ideal buyer are:
Type of Company:
What is their primary business?
What sector do they serve or support?
How big is the company in terms of revenue?
How many employees do they have?
Are they privately owned or publicly held?
Are there multiple divisions or just a single location?
Are buying decisions made at the facility level or centrally?
Location:
Does the company have multiple or single locations?
In which regions or cities are they located?
How easy is it to reach their site?
What other businesses or amenities exist in the area?
Individuals Involved in Decision-Making:
What is the title of the ideal buyer?
Do they have decision-making authority?
Do they have their budget to invest? If not, who has budget authority?
What are the titles of those who typically influence your ideal buyer?
How are decisions generally made by one person or a team?
Direct and Indirect Needs:
What needs does your ideal buyer have that your product or service solves?
What value does your product or service provide them?
What additional indirect benefits does your product or service possess?
What needs of the buyer influencers does your product or service address?
What is a reasonable return on investment your buyer can expect?
Beyond defining your ideal buyer, the next step is to develop a strategy that you will use to target your buyer. Consider this your Target Buyer Strategy that you'll use to capture your buyer's attention and move them into your sales pipeline.
Some questions you'll need to answer to develop your strategy include the following:
What do your ideal buyers want? What do they need?
Where do they spend their time, personally and professionally?
What do they read?
What events do they attend?
How do they prefer to communicate? Email? Phone? Text? Social?
Once you answer the above questions, you'll be able to identify where you should invest time to get in front of and build relationships with your buyers.
How to Generate B2B Leads Online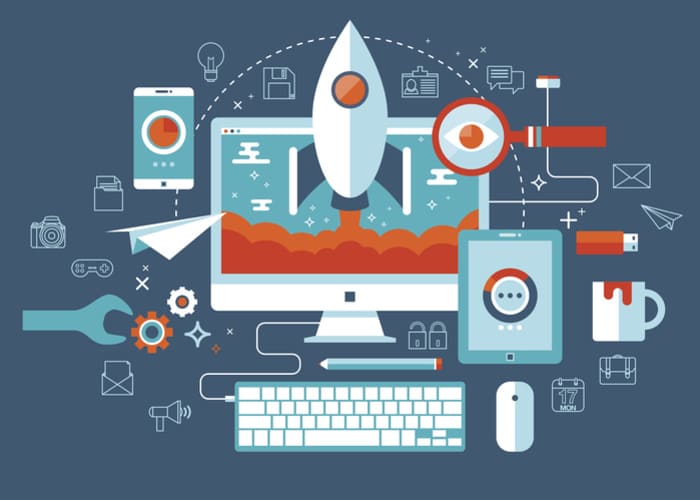 There are several areas to consider when it comes to B2B lead generation ideas using online sources.
Keep in mind that when you're considering how to generate leads online, some strategies generate leads faster than others. Here are the most common B2B lead generation strategies to consider.
B2B Content Marketing Strategies
According to a recent Gartner study, today's B2B buyers spend 27% of their time researching online before they buy.
Content marketing provides a mechanism to attract buyers to your product or service by providing content they can consume while doing their research.
Content marketing is where content is shared, often via a company blog, sharing direct links between each blog and a company's products or services, thereby driving those who consume the content to review what the company has to offer.
These can also be referred to as B2B lead generation blogs.
There are some tips you'll need to use if you want to ensure your B2B content marketing strategy is effective, specifically:
Ensure that any content created follows standard SEO (search engine optimization) best practices.
Before creating content, do keyword research to ensure the words and phrases you use in the blog align with the online search results of your ideal buyer.
Content created should be evergreen content, meaning it focuses on longstanding issues or trends, thereby remaining relevant over the long term.
Has the content been optimized for keywords once written as a final step before posting? Doing so allows for additional opportunities to rank secondary keywords that can drive additional traffic to your blog.
Content should contain hyperlinks to a few keyword phrases fundamental to what you sell (i.e., B2B insurance, industrial ceiling fans, etc.) These are content clusters and signal Google to drive more traffic to your blog or website.
B2B lead generation case studies can also be part of your content strategy. Through case studies, you can demonstrate to customers how you have helped solve the same problems or challenges and the resulting (positive) impacts.
Where possible, find opportunities to create backlinks to complementary products or services. As your business blog gains viewers, other organizations will reach out and request you to link to their website. If they have a strong SEO standing, linking to their website can provide additional traffic and eyeballs on your content.
Lastly, make a list of the typical questions your buyers have and create several FAQ / Q&A-type blog posts. These support your buyer's research and lessen the inbound calls for simple questions.
B2B Lead Generation Strategies for Landing Pages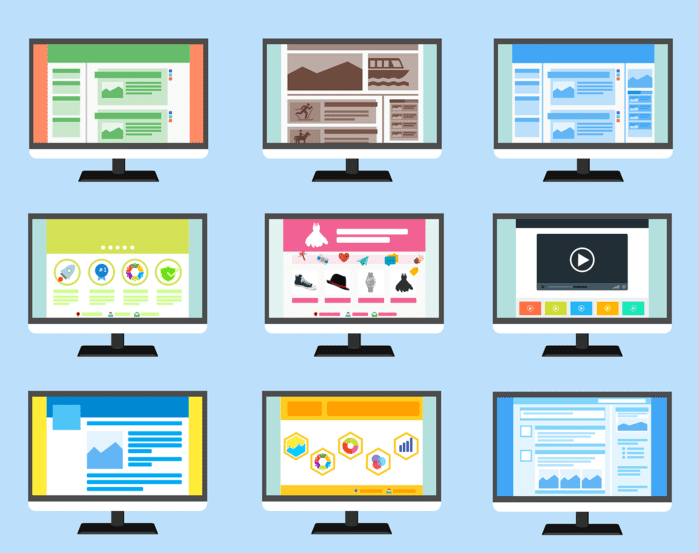 If you have an online presence and are attempting to drive leads to engage online, landing pages might make sense.
These are simple websites that make an offer to your target audience, in return for which you request their contact information, most often an email and telephone number.
You can view an example of the landing page for my Thursday Thrive newsletter here or my 30 Day Sales Action Planner here.
If you use landing pages, you'll want to consider the following steps to ensure you capture contact information.
If you sell to more than one type of buyer, consider having a landing page for each target audience. Doing so will allow you to cater to the language and offer to the individual based on their needs and wants.
You'll need to make an offer, often referred to as a lead magnet. A lead magnet appeals to your buyer, which you can easily share. Examples might include a PDF checklist, video tutorial, or a direct mail package containing samples and other exciting resources.
To determine what lead magnet is most desirable, run A/B tests, otherwise referred to as a split test. In an A/B test, you create a landing page with one lead magnet, then create a duplicate of that page with a different offer. The page that captures more contact information is the one that your buyers take a greater interest in.
To drive traffic (potential leads) to your landing page, add a call to action (CTA) after each blog post. For example, "Get a copy of my thingy by clicking here."
Landing pages can be a great way to capture the contact information of potential leads; however, an even better place to use similar strategies is on your website.
More Online Lead Generation Tips for Your Website
There are other ways to drive leads online. Here are a few other highly effective B2B lead gen tactics:
Add popups, slide-ins, and exit intent forms on your website with a solid call to action (CTA). You can share a wide variety of resources that appeal to your ideal buyers and, in exchange, have them provide you with their contact information.
Collect and share testimonials on your website and other online social media platforms to demonstrate social proof of the value of your product or services.
Encourage online reviews by existing customers, which they can share on social media or using other software such as Trustpilot.
Create lead gen offers that help your ideal buyers while they research your product or service. These can include ebooks, checklists, templates, free courses, webinars, whitepapers, Slideshare presentations, and quizzes.
If you want to connect with leads to discuss your product or service, consider including links on your website and email to an automated calendar to book appointments. The most commonly used include Calendly and Acuity.
If a picture is worth 1000 words, then infographics are worth millions. Using infographics can be a simple way to engage your website traffic, converting them to leads as they identify how the infographic applies to their situation.
According to a study by Wyzowl, online video consumption has more than doubled since 2018. For this reason, incorporating videos in your B2B lead generation strategy makes sense. Embed videos into your website or a landing page. You can also create a YouTube channel that directs viewers back to your website using a strong call to action.
If your ideal buyers are likely to consume podcasts as part of their research, then having a podcast that provides insights, addresses trends, and shares ideas on how to best use your product or service can make sense. Use a solid call to action to drive listeners back to your website, where you can capture their contact information.
If you are serious about generating leads online, there are a few areas you'll need to incorporate into your strategy to ensure your success.
Make sure your website and landing pages are optimized for mobile, as this is where most buyers are consuming content today.
Audit your website regularly to clear or fix any broken links and assess other areas of your website's health.
Periodically study and analyze your website visitor behavior. Consider the following information that can unlock clues to where you can capture and engage with leads:

What pages do they land on?
How do they find your website?
How long do they spend on each page?
Social Media Lead Generation Strategies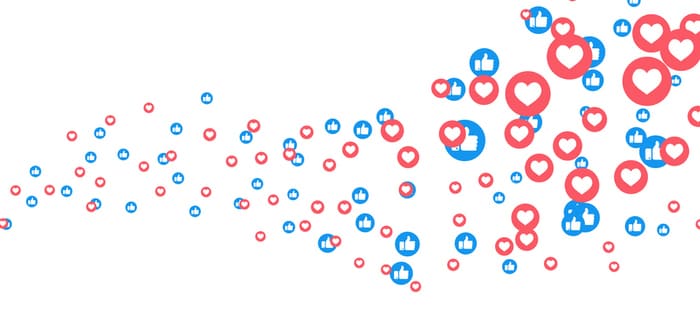 When it comes to generating leads, social media continues to be increasingly popular. Considering the audience, leveraging LinkedIn for B2B lead generation is one of the more effective options.
There are other options, and where you spend your time will be determined by where your ideal buyers spend their time.
Once you've determined "where" to find your ideal buyers on social media, you'll want to practice some foundational rules of B2B lead generation strategies on social media, as follows:
Publish on select social media channels regularly. You can use schedulers or automation such as Buffer or Hootsuite. When you consistently show up on social media, you are more likely to get noticed by your buyer, ensuring you remain top of mind.
You might consider partnering with influencers. These are people or companies on social media that have huge followings and are open to sharing the message about the benefits of your product or service, allowing you to expand your reach. Keep in mind; however, this can be an expensive option!
You can run ads on social media; however, I would suggest first that you test this solution before investing heavily. For example, ads might make sense if you sell software or technology. On the contrary, ads might not make sense if you sell a bolt or nut.
Building your LinkedIn network is a great way to generate leads. The key is to use personalized messages to connect, and then once you do, focus your energy on moving the connection from the platform to a call or presentation.
Whether on LinkedIn, Facebook, or Twitter, the algorithms today reward long-form content. So if you are planning to post (and you should), mix up short posts and images with long-form posts. When you do, you'll find more eyeballs get to see your post, leading to more connections and leads.
If you enjoy spending time on social media, you might consider building or hosting an online community. These are popular on LinkedIn and Facebook. Online communities are a way to engage in sharing and dialogue with your ideal buyers, increasing your credibility and improving your chances they'll be willing to connect offline. Warning, however, can become a time dump, so before you start, make sure you are confident that an online community will help you generate leads.
Like posting regularly, make sure you encourage social shares of your content. Doing so allows you to spread your content (and information) much more broadly than limiting posts to your network. Ask others to share your post with their network for extra eyeballs!
As the popularity of using social media for B2B lead gen increases, there are still some less popular but tried and true methods to generate leads.
Let's dive into email marketing next.
B2B Lead Generation Strategies with Email Marketing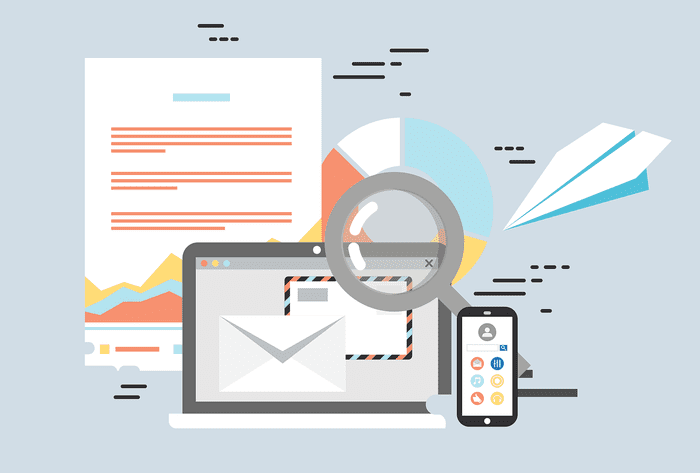 If you are attempting to generate leads, you'll already be using email as part of your B2B lead gen strategy. The question, however, is whether you are using email effectively.
Incorporate the following tips to ensure your emails get the attention of your prospects and entice them to reply.
Write attention-grabbing subject lines. Many email marketers suggest they spend up to 90% of their time crafting an email on the title alone. The best title is the one that encourages your buyer to open the email, which is the first step to their engagement.
Using a strong CTA (call to action) within your email is best to ensure your buyer engages. As the old saying goes, a confused buyer never buys.
When you craft an email to generate leads, one strategy to test is fear of missing out or FOMO for short. Suggesting you have limited seats available or a limited inventory to sell can be a way to get your buyer to respond, thereby increasing the conversion rate.
Use creative cold emails for buyers you are attempting to reach. When we incorporate creativity into emails, such as open-ended questions, or provocative statements, we stand out from other emails and can increase our chances of a response.
If you've incorporated website lead generation strategies like those outlined above, make sure the email addresses shared through popups and landing pages get logged into a CRM system. The right CRM will allow you to track and follow up with any lead who demonstrates interest in your products or services.
Building a large following in social media can also support your email marketing lead generation. Common platforms such as LinkedIn will allow you to download emails of those in your network (if they have shared such on their profile), which enables you another way to connect outside of the social platform.
Paid Ads for B2B Lead Generation
Paid ads for generating leads might make sense, depending on where your ideal buyers spend their time.
I have several clients who use google ads, LinkedIn Ads, and Facebook ads to generate new leads.
If this strategy makes sense to you, consider some pointers.
PPC (pay-per-click) ads are the most common form of ads for B2B lead generation. Although every platform works differently, you'll need to identify your target audience who you want to see your ad. If you're unsure what audience makes sense, take a look at who your closest competitor's audience is, and start by choosing a similar audience.
To get the most from an ad, it must contain words and language that entice your audience to click. To identify the best words to use, spend some time doing competitive keyword research before creating your ad. Again, looking closely at what terms your competitors use or using a tool like Answer The Public can be helpful.
If identifying your best audience seems like a challenge, you can always get started using the tools that many social media platforms use for targeting. Facebook and Google, for example, allow you the opportunity to answer questions and will, in turn, provide you with recommendations, making the initial setup much more effortless.
B2B Lead Generation Strategy Software & Tools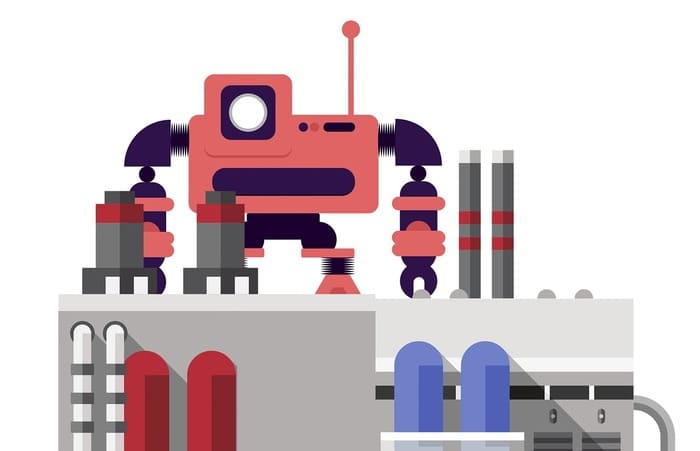 It may seem like lead generation is a lot of work, and it can be. Fortunately, there is a plethora of software and tools on the market that can simplify the process for you.
Here are some of the most common tools:
Software like Rocket Reach and Lusha can help you find email addresses. Many of these platforms offer a simple subscription model allowing you to pay only for the names and emails you collect.
If you want to expand on the idea of landing pages, you might consider building sales funnels. These are a series of landing pages designed to walk your buyer through qualification steps. Some of the more popular software here includes Click Funnels and Leadpages.
You can automate initial discussions using a chatbot if you are getting traffic to your website. These serve to ask a series of questions that confirm your website lead's needs and level of interest. To learn more, you can check out Chatbot.
If these options seem a bit overwhelming, many of the more common CRM software includes options that can provide you with landing pages, chatbots, and email automation. Some examples include HubSpot and ActiveCampaign.
One of the B2B lead generation tools you'll want to consider is appointment scheduling software. Doing so allows you to share a link to your buyers to book a call, presentation, or ask a question. My favorite appointment scheduling tool is Calendly.
We've spent considerable time discussing B2B lead generation online strategies, so let's take a closer look at some offline lead generation ideas.
Offline B2B Lead Generation Strategies: Events & Ideas
Amongst other B2B lead generation examples you'll want to consider are events. Aside from the ability to interact with potential buyers, events can allow you the chance to speak with and convert a large number of leads all at once.
Some pointers to keep in mind if you are considering running events include:
What kind of event will you hold? Will you have a one-to-many presentation such as a seminar or a more intimate one-to-one presentation?
Will the event be virtual (for a wider audience) or in-person?
How often will you hold the event? Monthly, quarterly, or annually?
What is your process for inviting attendees? Will you use scripts to ensure consistent messaging?
How often will you place reminder calls to those who have agreed to attend to reduce the chance of no-shows?
What steps will you take to follow up with those who do not show up?
Can you provide an incentive-based referral program to encourage attendees to invite their colleagues?
Events can be a lot of work, but once you have a system in place, their execution becomes easier, and their ability to attract and convert large groups of prospects is unmatched.
B2B Lead Generation Agency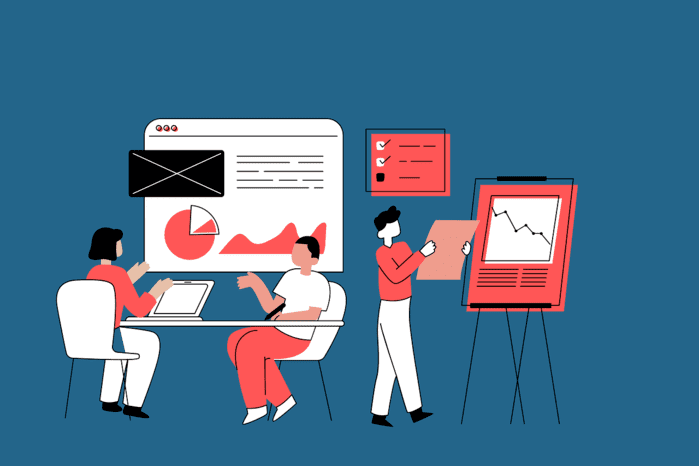 You may decide you want help generating B2B leads. In this instance, outsourcing to B2B lead generation agencies might make sense.
A lead generation agency will work closely with you to develop marketing strategies and campaigns designed to attract qualified leads.
A lead generation agency's types of services include developing lead generation campaigns, designing and running online ads, developing print and digital marketing materials, etc.
There are numerous benefits to engaging the services of a proven lead generation agency, including:
You can outsource your lead generation, allowing your sales team to focus on conversion and closing.
The agency can often generate more qualified leads faster, considering this is their area of expertise.
Many lead generation agencies specialize and are industry-specific, ensuring you spend little time educating them about your industry.
The entire process can be done for you, minimizing the time you need to invest in generating leads.
Build Your Own B2B Lead Generation Strategy
If you're wondering how to get leads, there are various lead generation examples and strategies to consider. When you create a strong collaboration between sales and marketing, you improve your chances of capturing and converting your ideal buyers.
Whether you decide to focus on online B2B lead generation strategies entirely, or you use a combination of online and offline B2B lead gen, start with understanding your ideal buyer and where they spend their time.
With the right strategies in place, you can turn your attention to tracking your progress and refining lead gen strategies.
When you include a mix of inbound lead generation strategies with outbound, your chances of engaging with your ideal buyers increase.
The best mix is determined by where your ideal buyers spend their time.

© Shawn Casemore 2022. All Rights Reserved