Despite what you might believe, creating an environment of Unstoppable SellingTM is within your grasp. In my latest book, The Unstoppable Sales Machine: How to Connect, Convert and Close New Customers, I share the latest selling strategies and sales techniques to help you and your sales team build a selling machine, regardless of the size of your company, or how long you've been in business.
You'll find all the advice, guidance, case studies, and worksheets contained in this one convenient book, ready for you to implement. If you intend to scale your business, or you simply want more freedom from the daily rollercoaster of your current sales strategy, then this is the book for you.
Order Your Own Personalized Copy: Order Now
Order 20 Personalized Copies: Order Now
Order 50+ Personalized Copies: Contact Shawn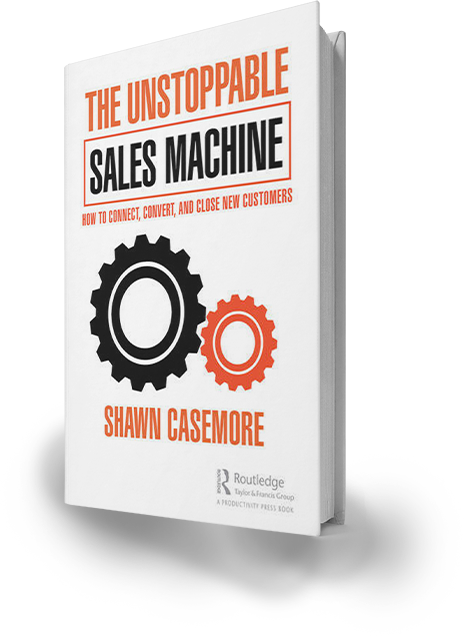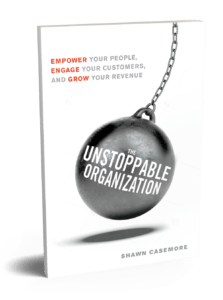 Building and sustaining a highly competitive and profitable company is difficult, but it needn't be. There are hundreds of companies of all sizes and across sectors who are growing leaps and bounds over their competition.
What's their secret? Building a highly engaged workforce who help them attract, connect with, and satisfy new and existing customers every day.
Learn the strategies of the fastest growing companies in the world are using to increase employee performance, build powerful brand awareness, and create enduring customer loyalty.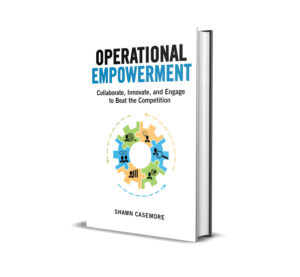 The single greatest competitive advantage any company has, is its people. Tapping into your employees collective wisdom, experience and creativity is the key to unlocking your teams, and your companies potential.
The secret to achieving this untapped opportunity? Operationalizing empowerment.
This practical guide breaks the mold on traditional leadership approaches by operationalizing empowerment as a key strategy. It provides a framework to help you attract and retain top talent, while building a culture that is self-managed and operates at the highest levels of productivity and creativity.