Employee Development
The training and development work we do is about delivering results, which is why all of our programs are customized to suit the needs of each client's unique circumstances. We use a mix of both in-person and virtual training allowing for maximum adoption, retention and application of new skills.
We specialize in three primary areas to support your business growth:
Sales Training
Leadership Training
Executive Coaching
Approach to Training and Development
Our approach to developing employees is unique in that we apply a four-stage approach to achieving a demonstrated improvement in performance.
Objectives: Understanding development needs through a comprehensive assessment of existing performance contrasted against the improvement objectives. It is through identifying these gaps that we can identify and customize an approach that will achieve a recognizable step change in performance.
Engagement: Interaction and engagement during training is key. Shawn's ability to connect with participants at all levels of the organization is the way in which he ensures maximum engagement and learning during training.
Support: A simple training manual is not enough to provide the necessary support for ongoing growth and knowledge retention. Shawn's training experiences are often accompanied by one-on-one virtual interactions to drive home key messages and to provide the support necessary to remove obstacles and increase motivation.
Assessment: The only follow up from most training today is a call seeking more business. Shawn's objective is to ensure demonstrated improvements in performance, which is why many of his experiences are followed up by robust assessment and interviews with participants to ensure results are being delivered.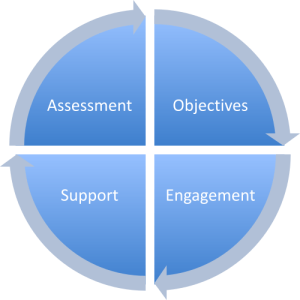 Contact us today to find out how he can help you transform the performance of your team.